Aqua Aerobics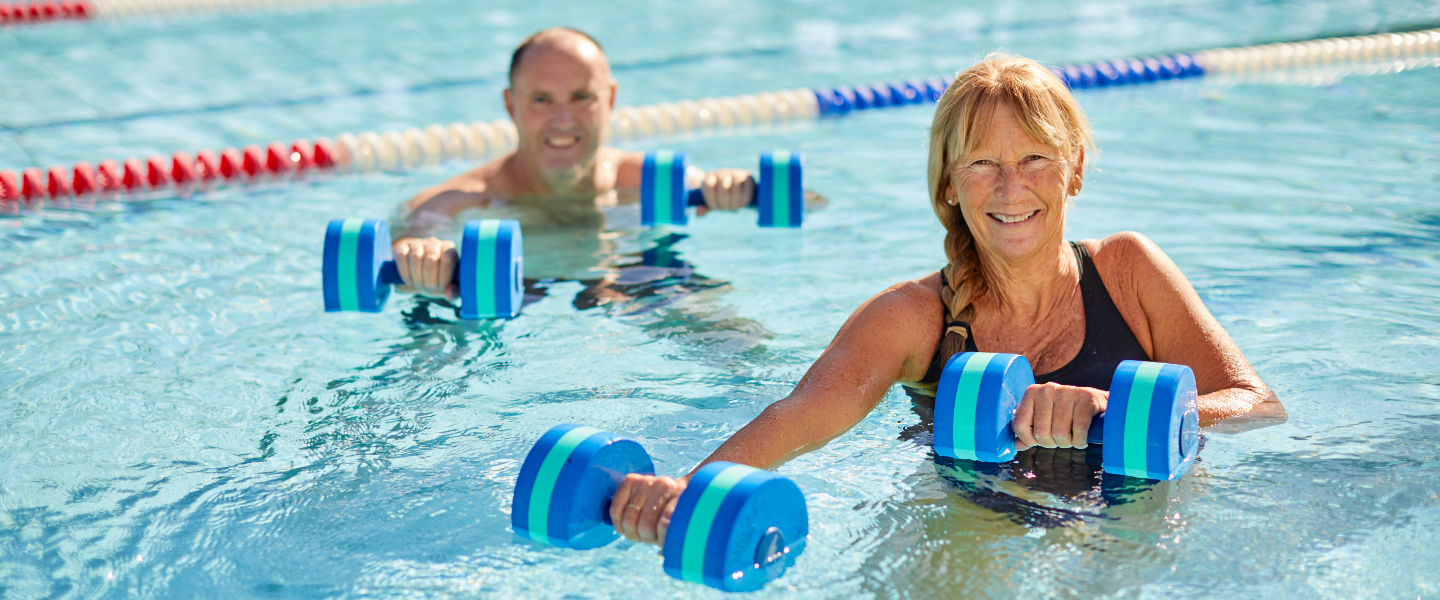 Aqua Aerobics
Aqua Aerobics, as the name suggests, is aerobic exercise in water. All of our Aqua classes are held in our heated outdoor 25 metre swimming pool.

Workouts address the entire body, helping to build strength and muscular endurance. Classes are great for cardiovascular health, improving fitness and stamina. Many people find Aqua Aerobics a fantastic stress reliever, feeling calmer after their workout. Classes run for 45 minutes and are instructed by qualified instructors with many years of experience.

Aqua Aerobics is suitable for most, however if you are not sure please feel free to have a chat to one of our friendly team members.
Aqua Aerobics will run at Tilligerry between September 2023 and June 2024, on a Tuesday and Thursday between 9:30am and 10:15am.

The benefits of Aqua Aerobics
Low to no impact exercise, perfect for injuries, rehabilitation, beginners, those that require gentle exercise and seniors.

Takes pressure off your joints whilst exercising.

Increases joint mobility and overall flexibility.

Assists to increase cardiovascular fitness.

Increases muscular endurances and strength.

Can help to better an individual's balance.

Helps to lower stress and anxiety in certain people.

Movement will burn calories.

Is a full body workout.

Classes are social and better yet, lots of fun.
To see how easy it is to join our Aqua Aerobics classes click on the link below and we will be in touch.